Bio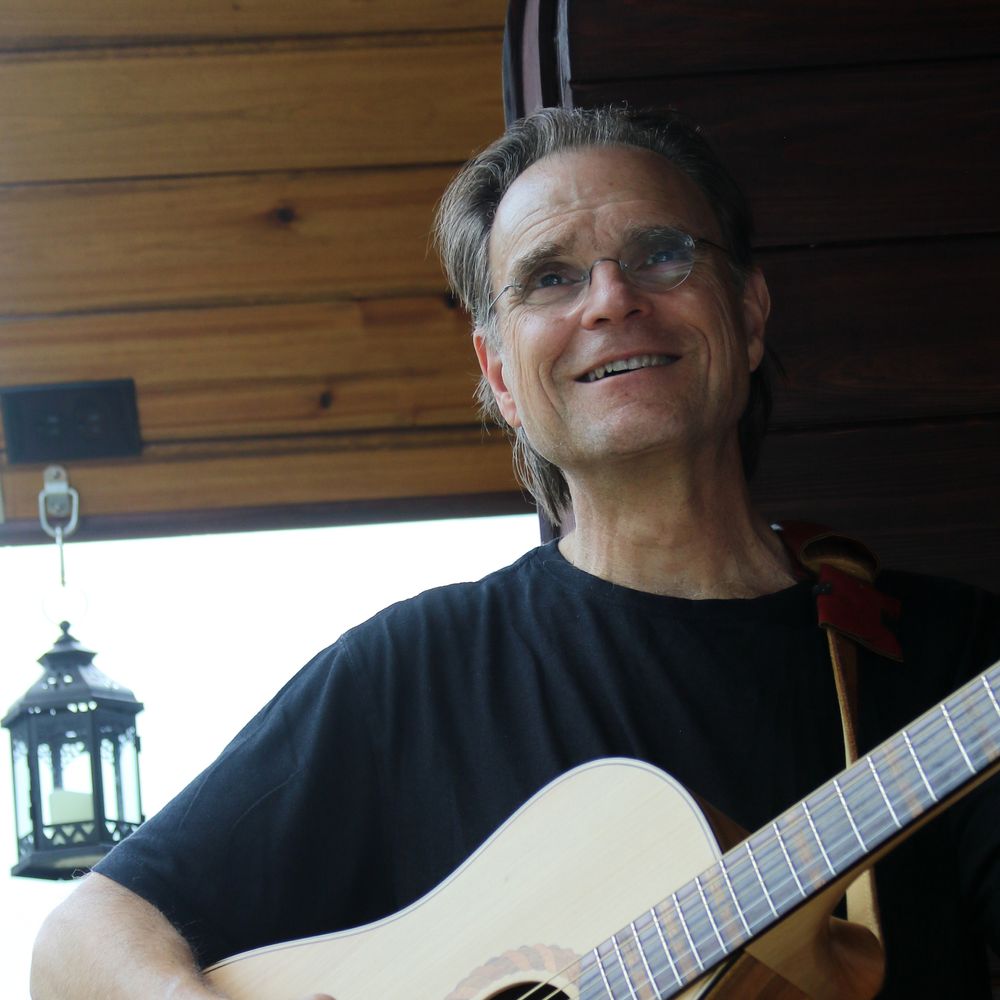 David Hakan
Eco Troubadour and Performing Songwriter
Bio for David Hakan   www.DavidHakan.com (Hakan rhymes with forsaken.)
Songs for a better world, stories to make your heart dance. 
Hakan gives us a voice like John Denver's, wit like Todd Snider's and the subtle poetry of Leonard Cohen. 
The guitar sound is clear and luscious. The melodies will have you whistling in the shower and the stories will get you wondering about the world in new ways. 
The depth and range of David's songwriting makes for a great evening. There are quiet songs of healing with delicate fingerpicking like "Winter in my Soul" as well as energized political songs like "There's a Storm". You'll find big, sing-along choruses on some songs and dense poetry in the tradition of Bob Dylan and Leonard Cohen on others. The musical styles will slide from bluesy Motown-influenced folk rock to a cappella Appalachian style and then to modern folk. 
As a seasoned performer, David crafts short spoken introductions to his songs and connects with the audience in a relaxed, personal way. 
David Hakan is a native of Kansas City who has been performing his original music for many years. In 1992 he co-founded the Songwriters Circle of Kansas City with Dave Lizor. This nonprofit organization has a regular event each month to showcase area singer/songwriters. 
Songwriting Awards
Showcase '96 Open Category Winner for "Salt & Pepper Days" 
Winfield Songwriters Showcase '98 
for "Barbara's Place" and "Sidewalk Van Gogh" 
Winfield Songwriters Showcase 2000 
for "Eyes of Galileo" 
Winfield Songwriters Showcase 2004 
for "Bungalow"
Winfield Songwriters Showcase 2015
For "Your Business Dollars" (Alternate) 
Winfield Songwriters Showcase 2016
For "Jumping Rope" (Alternate) 
Winfield Songwriters Showcase 2017
For "Day & Night"
Winfield Songwriters Showcase 2018
For "Intruder Drill"
Woody Guthrie Festival 2018 Honorable Mention
For "Storm On Fire"
Winfield Songwriters Showcase 2019
For "I Like Worms" 
For "Blue Sky" (Alternate)
Openers: David has opened for Bill Stains, Still on the Hill and Dave Carter.
David's 9 CDs are now available at: 
www.DavidHakan.com, www.CDBaby.com and BandCamp.com